Published 07-19-21
Presented by Tetra Tech
Jessica Menon, director of gender integration at Tetra Tech, has promoted gender equality and social inclusion globally for more than 15 years. Based in Lusaka, Zambia, it administers Tetra Tech USAID Engineering Utility Programs, oversees the USAID Energy Eligibility Team in East Africa (E4SEA), and provides technical support to gender specialists in TET Tech International Energy Services projects. . Jessica works with leadership and management teams in more than 40 energy and water resources in nearly 30 countries around the world, helping to improve gender equality and opportunities for women in men-dominated industries.
As part of USAID's Energy Supply Agricultural Innovation Program, Jessica supports gender and inclusion integration in the host of tech programs and has developed guidelines for integrating gender with energy innovation for entrepreneurship. Under USAID, Jessica has developed a number of innovative tools to promote gender equality, from leadership training courses to gender analysis web applications. The USAID Toolkit Monitoring and Evaluation has developed a series of guidelines on Gender-Based Violence Intervention in Sustainable Development and Integration of Gender Infrastructure.
Jessica holds a bachelor's degree in international policy and development from Georgetown University and a bachelor's degree in international relations and political science from the University of Wisconsin-Madison. She holds a Certificate in Refugees and Humanitarian Emergencies from the Georgetown International Migration Institute.
Over the past five years, while overseeing the engineering utility program, what kind of gender awareness and equality have Tetra Tech seen as one of the tools used in developing countries?
Traditionally, it is dominated by men: only 25 percent of the labor force is women. We are making changes in the worker's life cycle, often making sure there are opportunities for women in more lucrative technical and leadership positions. With the recent increase in the number of women in the field and in leadership, we have been able to show more revenue, and we have been able to attract more of our utility partners. Utilities are becoming role models for each other. In the Dominican Republic, Edsur Dominica is very clear about sexual harassment. The Chief Executive told the Ministry of Labor that paternity leave is crucial to changing the cultural norms in the workplace and in the care of men and women. That is having an impact on national change and has an angry effect. The manager of Nigeria's utility eco-electricity distribution company has promised to regularly talk to his field workers about gender norms and sexual harassment. I am so happy to be a part of this program and to see that change.
How do changes in energy jobs and workplace culture support gender equality in the industry?
There is still much to be done in traditional places, such as traditional labor, about whether or not women are allowed to work. But with the advent of technology, many jobs that were once considered hard work have been changed and are now looking for lucrative careers that can be attractive to women and open to them.
But this is not enough – what we have seen in engineering facilities shows that women can find, grow and grow jobs, and resources can have a rich talent pool. In partner facilities, CEOs have made it clear that gender equality is one of the key pillars of their business strategy. That employer has proven to attract more women who see it as safe and dignified and a place where they have the opportunity to move up in their careers. That goes beyond the natural technological advances of the industry.
How do you see the evidence that the work of tech technology improves the performance of the utility business in terms of gender equality?
This is something we see a little bit in many of our facilities, and BSES Rajdhani Power Limited (BRPL) in India is a good example. All of our partner utilities suffer revenue losses. The most challenging, critical business issues faced by many utilities are energy theft and non-payment of utility bills. In the BRPL, men read meters and collect bills, and the men returned from their homes alone and did not want anyone to enter. Shivani Kumar, General Manager of Customer Care and one of our engineering resources, had the idea of ​​coaching a group of 40 women in the group and re-evaluated their approach. They knew members of the community by name, spoke about the need to pay bills, and listened to the reasons why people had difficulty paying. This female-led group has gained nearly 100 percent of the collection in that area. BRPL is now duplicating its approach in other areas, and other resources are doing the same. It's not just about collecting accounts. It's about taking advantage of the opportunity to innovate and improve using different ideas from different groups of people.
How does engineering resource training help leaders increase opportunities for women working in resources?
We run a 12-month executive management program at Georgetown University, which includes two weeks of change management training. One of the requirements for our service partners in engineering facilities is not only to show that senior leaders understand that gender equality is good for their business, but also to show that they are willing to take a leadership role and become champions in this area. Utilities will send three senior managers to this program, including influential people who can make changes to policies and procedures. Often, when an organization is working on gender equality, they send the youngest person to do it – it can make good plans but has no power to change. Magic happens when you have an active, participatory group of leaders who can move that work forward.
We are currently testing an accelerated version of the program to get people started with gender equality. It includes a train-trainer program in collaboration with five local universities in Nigeria, Kenya, Vietnam, Colombia, and Eastern Europe. You will learn how to create a one-week in-depth program that focuses on the best practices of engineering resources. Participants will receive five virtual training sessions on change management when they leave the gender action program and then apply it. The goal is to make progress, because small changes make it faster to do more.
How is Tetra Tech contributing to gender equality in the global energy sector?
Tetra Tech has a number of projects that are gender integrated. Increasing energy and water and energy The big challenge for food is to support innovators and approaches to energy, agriculture and water. In those projects, Tetra Tech has integrated gender requirements for fundraisers and has a gender specialist to help creators improve their products, accessibility, marketing, customer service and internal work. For some time, we have also been looking at opportunities for consulting or staff development, and we have been integrating large-scale projects focused on institutional improvement. Within the framework of the project, we will ensure that women's organizations and women policymakers are involved in changes in the energy sector. Now, we are working on a gender-based energy program and ways to truly organize and strengthen our approach. In Southeast Asia, we are developing an accelerated program model for seven countries under E4SEA and working with academic partners to address the pipeline for women's talent and access in STEM careers. At USAID on Sustainable Energy, we have developed an application for the evaluation of engineering resources for the Pakistan Project and an advisory program for women employers. And at USAID Sustainable Energy for Indonesia's Sustainable Development Project, we are working to find potential partners to support gender best practices.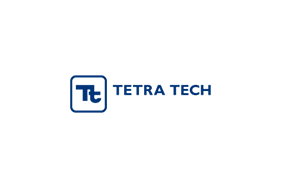 Tetra Tech
.