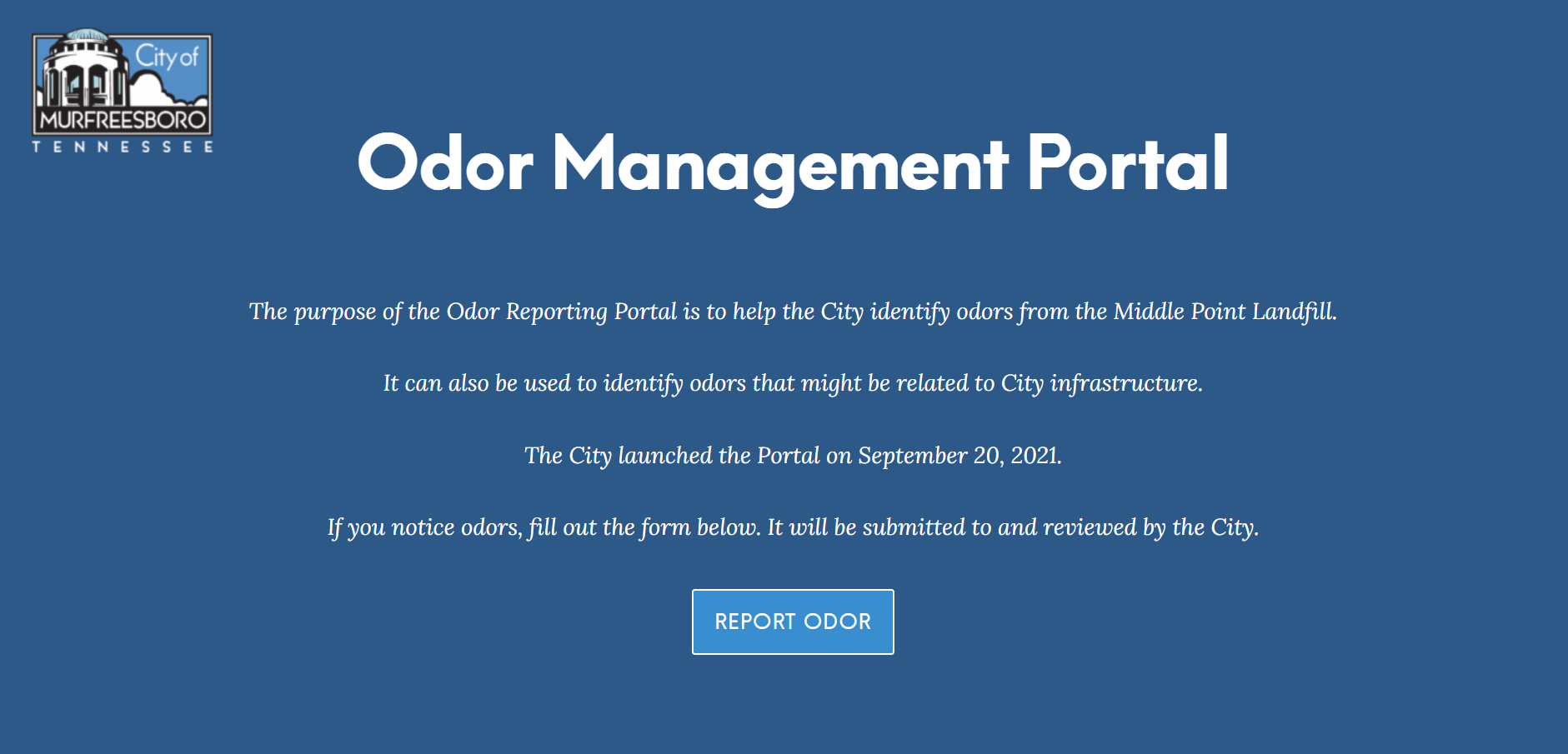 MURFREESBORO, Ten. The site http://murfreesborotn.report/ contains a simple complaint form. A shortcut link can be found on the city's main website and also advertised on social media.
The BFI, which owns and manages the garbage, has assured that the city and other authorities will solve the olfactory problem by the end of July 2021. These odors do not seem to go away as promised. Based on recent data, it appears that there are subsequent chemical reactions in the reservoir that produce unusual temperatures and gases that are not normally released from the ground.
The form is short and easy to use. The purpose is to help the city determine if the smells are continuous, changing, or completely gone. The form goes directly to the city. Anyone wishing to provide confidentiality can refer additional information on the form to the monitoring method selected. The station informs the public that any emergency odor, gas or illness should be reported to 911 or to the Rutherford County Emergency Management Agency.
In recent years, MPL has been the subject of hundreds of complaints from members of the community. Most of those complaints have been referred to BFI or the Tennessee Department of Environmental Protection (TDEC). The city has reviewed data from both systems but has found some troubling data gaps. In addition, when TDEC received a complaint, it repeatedly stated that it had "no authority" over diseases. "TDEC has international obligations and limited resources, we understand that," said Mayor McFarland. But the city has a specific environmental issue, and we need a more focused approach.
Scroll down for more …
---
By opening the Scent-Reporting website, the city hopes to collect information directly from the public to reduce confusion and improve the reporting process.
Over the past two years, BFI and TDC have repeatedly identified the city's infrastructure as a source of odors. In response, the city developed a simple air control scheme for one type of gas – hydrogen sulfide. Hydrogen sulfide is a foul odor for both sewers and sewers. However, the city's monitoring program said that large amounts of hydrogen sulfide did not come from the city's sewer system. Instead, sensors near the rubbish have repeatedly found high levels of hydrogen sulfide near the rubbish. The timing of these high readings coincided with the direction of the wind blowing from the garbage can. Equally important, these sensors are located in areas where there are no nearby municipal sewers.
.