Naomi Metallik (BA'02, LLB'05) has been making her mark at Schulich Law School since she entered Weldon as a law student.
After graduating from LLB, she moved to the University of Ottawa Civil Law Program the following year and became the first person to become a Secretary of the Supreme Court of Canada. She holds a LLM from Osgode Hall Law School and is currently pursuing a doctorate at the University of Alberta.
Metallic Before joining the professorship in 2016, Schulich Lowe worked with Burchells LLP at Halifax and practiced Aboriginal law for about ten years.
Metallik, from the Ligguag Migmaq First Nation in Quebec, decided to move to the academy to continue her work in primary education by teaching, writing and speaking about Aboriginal people in Canada. For reconciliation.
A.D. In 2016, Metallici was appointed chairman of Dalhouzi's first chancellor in Aboriginal law and policy – a chair created to promote interdisciplinary partnerships and promote higher education and research in Aboriginal law and policy issues.
Now, she is about to start her second five-year career as a player.
Laying the foundation
The chancellor's chair was created with the support of former Dalhousse chancellor Anne McLean (BA'71, LLB'74). Maclelan, on the left, wanted to make sure that his role was fully supported and that Metallic had the resources and flexibility needed to advance Aboriginal law education.
"I could not have imagined that I would be able to do so without the chancellor's chairmanship fund," said Metallik. "Significant latitude has allowed me to pursue a variety of projects to enhance the curriculum and student experience and to develop partnerships and additional funding."
During her first five years at Metallic, she focused on strengthening the foundation of Aboriginal and Indigenous law in law school. She has contributed to the study and expansion of the law school curriculum by studying and mobilizing knowledge in Aboriginal law. She has also collaborated on interdisciplinary courses, developed relationships between the Dalhousie and Aboriginal communities in both Oceans and Atlantic Canada, and continues to build a law school and Dalhoussi profile in this area.
Curriculum development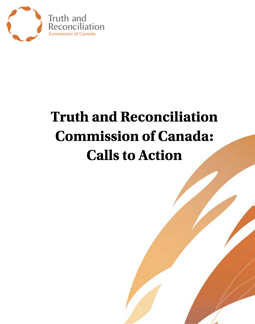 Metallic's first term in office was to implement the Canada Action Plan 28 Truth and Reconciliation Commission (TRC), which requires all law schools in Canada to enroll Aboriginal people and law students, including history and heritage schools, United Nations Indigenous Rights , Agreements and Aboriginal Rights, Indigenous Law and Aboriginal-Crown Relationships.
A.D. In late 2016, Metallick introduced the first blanket practice (shown below) at the Mi'kmaw Native Friendship Center. It is an experience in which students learn about indigenous colonial history in Canada. The exercises were as compelling as the first year program.
"Many students described how the blanket exercise was eye-opening and powerful," says Metallik. "Some students said they had no knowledge of Canadian history and its future role in the colony or the role of lawyers and lawyers. Even those with limited knowledge say that the story is part of the story and that it contributes to their understanding of Canada's true history.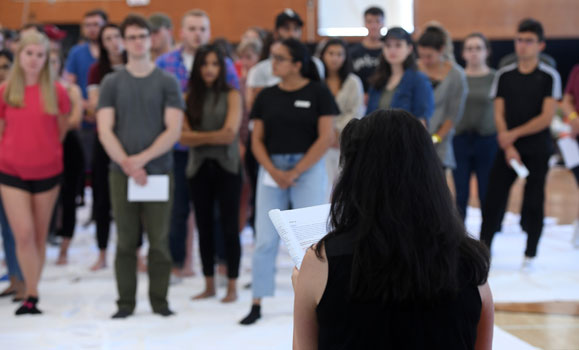 In her first year, Metallic also introduced the Indigenous Administration Course, Higher Years Paper Education, which she developed and taught with her partner, Constance McIntosh. A.D. In September 2017, with members of the TRC Committee, she passed the Aboriginal and Indigenous Law in context (AILC). This is a compulsory double-credit course in the first year of the curriculum, which is intended to lay the foundation for our common duty of justice and reconciliation, which will allow us to learn more in Aboriginal and Indigenous law.
The TRC Committee, chaired by Metallic, noted the need to develop a database for Schulich law professors to provide additional resources for incorporating additional indigenous and Aboriginal law content into their classrooms. In her third year, Metallic and her colleagues presented a proposal to the Faculty Council to introduce a new Aboriginal peoples and law study course to complement paper courses in Aboriginal law and local government.
This course was approved and taught by Metallik for the first time in 2018-2019.
It wasn't long before she came up with another idea. Indigenous law as a practice of practicing legal practices Course This two-credit course focuses on a variety of new ways to renew indigenous legal orders.
A.D. In 2019, Metallick and its AILC faculty members received the 1967 Academic Excellence Award for their innovative and useful teaching and learning projects.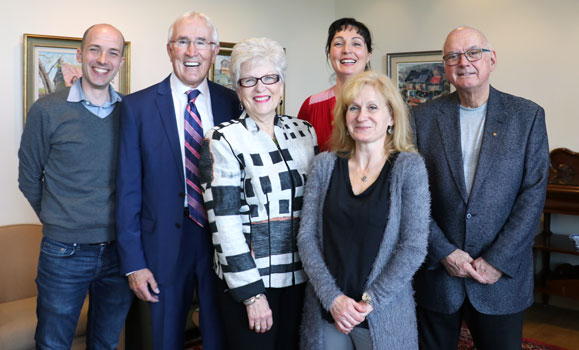 From left to right, Colin Jackson, Alan Hayman, Diane Campbell, Naomi Metallic, Constance Mac Intosh and Art Miller record the 1967 Education Quality Award.
With several courses added to the curriculum, along with existing courses, the TRC Committee recognizes that students are now eligible for Aboriginal and Indigenous Law Specialization. A.D. In the spring of 2020, the TRC Committee successfully launched a proposal by the Faculty Council on Aboriginal and Indigenous Law Certification. The certificate has been approved and will be available to JD students by the end of 2020. The purpose of the certificate is to ensure that legal professionals learn about Aboriginal rights in the future and how they can support indigenous communities in terms of power expansion and mobilization and implementation. Their laws.
According to Metallik, the establishment of a dignified relationship between Indigenous people and Canadians and the equitable sharing of justice, land and resources are the key challenges of our country.
"The law plays a fundamental role in these dynamics and can serve as both a tool of oppression as well as a tool for positive change," she says. "Future lawyers in this country's history must understand and understand their role and responsibilities in overcoming these challenges."
Commitment to student engagement
Metallic is committed to supporting indigenous students in a variety of ways and strives to employ them as research assistants. Over the years, Metallic has used her chair resources to support Native students attending the Indigenous Lawyers Association (IBA) Annual Conference. When the IBA was held in Halifax, Metallic – which was on the organizing committee – had free access to 18 students.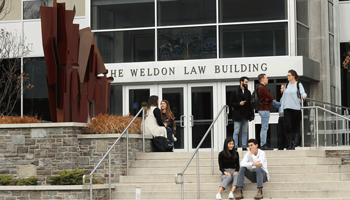 In 2018-2019, she hired five summer students. That year she brought three students to a conference.
"One student came with me," said Metallick. "He was a freshman and I believe he gained a lot of confidence from this experience." The following year she hired two research assistants in the fall and winter. Considering the impact of the epidemic on student work, Metallic recently hired seven research assistants, three of whom are Indigenous and one African, Nova Scotian.
"Supporting Indigenous students is important to me and I will try to be open and open to them," says Metallick. "I work with my colleagues to help them learn and practice their research and analysis skills. It gives me the opportunity to get to know them, encourage them, and be a good reference for them. I think it is important that Aboriginal and Indigenous law support non-native students who are interested and increase their desire to be partners.
The next five years
As Metallick begins her second term as chancellor of Aboriginal Law and Policy, she is still working on expanding the curriculum to respond to TRC's call for action. Schulich Lowe now has two more Indigenous faculty members, and will join her on the TRC Committee. Metallic begins by listening to what they have to say over the next five years.
Metal has a new project on the horizon – developing and maintaining indigenous law and administrative lodges in law school ("Lnuwey Tpludaqann Wikuom"). The purpose of the Wikum is to support members of the legal community in the areas of indigenous law and governance practices by supporting their own laws by supporting Dalhous Mickak and other indigenous communities in the Atlantic. This Wikuom provides students with teaching, learning and potential employment opportunities, facilitates greater access, inclusion, opportunity and support for both teachers and staff and advanced research and innovation.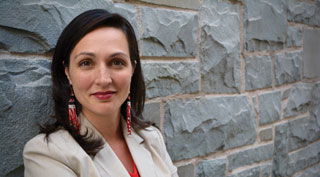 "With the IB&M Initiative bringing a large number of undergraduate students and alumni to the curriculum and expanding their teaching capacity to work with indigenous laws and administration, and collaborating with other programs at the university to support Indigenous programs, Dalhousie has established itself as a national law. And the revitalization of the administration is very conducive to leading itself in critical work, "Metallick said.
As Metalick takes over as Chancellor for a second term, Schulich Low is set to continue to make significant strides in shaping future legal minds to understand his role in Canadian history as a tool for colonialism and oppression. It can be used as a tool to break free from colonialism and reconcile.
"Professor Metallic has done a great job as Chairperson of Aboriginal Law and Policy. She has unlimited energy and a promising future, "said Richard Davlin, dean of Schulich Law School. "If we think about it, accept the reality of colonialism and racism and take structural change, Schulich Law School has shown that it can be a national leader on a long and difficult journey of reconciliation.
.