Robert Verl Marnel1952 – 2021
Born in Kansas City, Missouri to Verl and Mary Jean Marnell, Rob spent his childhood in Kansas City, Kansas and Fresno California.
Rob In 1970, his family graduated from Priscot High School and moved to Priscot, Arizona.
While studying at the University of Northern Arizona, Rob met his soulmate Terry Jean Thomas.
Rob and Terry were married on June 21, 1975 and had 45 years of love, finally living in Casper Wyoming in 1979 and having three wonderful sons.
Survivors include his wife Terry, his children Mike (Becky), Rob (Trisha) and Thomas (Elizabeth). Grandchildren include McKenzie, Abby, Isaac, Andrew and Eliana. Sisters George (Kathy), Jim (Jill) and Martha. His parents, Verl and Mary Jean, and their sister, Mary Ann George, have died.
Faithful Husband, Father, Grandfather, Brother and Uncle Rob devoted his life to the needs of his wife and family. He spent time with each of his children to solve problems and teach them how to complete any project, from school to home repair.
He admired his nieces and nephews and Uncle Rob loved his role. His strong, protective, and caring personality made him a fine example for all who knew him.
Rob's early accomplishments include earning an Eagle Scout at the Boy Scout of America and a bachelor's degree in electrical engineering from the University of Northern Arizona.
All of his hobbies and activities involve the family. Lots of backpacks, camping, canoeing and fishing trips, as well as Rob and Terry's family vacation to Arizona.
His most recent walk from Rim-to-Rim to the Grand Canyon was with Terry and several family members, checking the bucket list.
Rob spent 44 years as an electrical engineer, his first year with General Electric Company as a field engineer and 24 years after his death at Drive & Controls Services (DCS).
He was a senior field service engineer and security coordinator for DC and spent a lot of time providing security training and technical support to several states along the way. He was admired by DCS for his ingenuity, trustworthiness and ability to laugh, and for bringing the little Shenaniga in unexpected ways.
Known for its simplicity and humorous humor, all friends have a story of how Rob incorporated humor into their lives.
The children were proud and happy. The love he shared with his wife was perfect. In the stories we all share, His memory lives on in our hearts forever.
Rob was a faithful member of St. Anthony's Catholic Church in Casper. The depth of his faith was strong in every aspect of his life. We know that Rob is now in heaven, scratching the backs of everyone who preceded him.
On Thursday, December 2, at 7 o'clock in the afternoon, the calendar will be opened with a prayer. The service will be held at the church on Friday, December 3, beginning at 2:00 p.m. Bustard and Jacoby are helping the family.
Instead of flowers, donations may be made to Rob Marnell to Rotary Park Briddle Road, Plant River Trails, International Marriage Relationships (Contact St. Anthony) or your chosen charity.
---
Thomas James Hengan1949 – 2021
Thomas James Hengan passed away on Thursday, November 18, 2021 at Campbell County Hospital Gilett, WI with Cowid Pneumonia.
Tom was born in August 15, 1949 in Chicago by Michael and Rose Ella Hengan. He is the third of 4 children born to three, Kathleen Tomasello, Patricia Hengan and Ellen Hengan.
Tom was always active in sports such as hockey and soccer, where he attended Catholic schools in South Chicago.
Tom married his first wife, Mary Karin, in June 1969, before joining the US Air Force. He had his first two children in England, son Scott and daughter Stacey.
He spent not only being a member of parliament at a military camp but also having a large family across the country. A.D. In 1973 he returned to the provinces, where he landed with his family at Cheyenne, FE Warren Airport. There he began his career as an Air Force Electricity Specialist. In 1978, he was honorably discharged as a sergeant and ended his military career.
Tom was no stranger to hard work. He worked extra part-time to support his family and later worked as a mechanic on a part-time truck. This led the family to Rapid City, SD, where their little daughter Michelle was born.
When he fell, he was enjoying family, softball and bowling. Tom was always involved in neighborhood activities, playing baseball and hockey rink for local kids.
A.D. In 1985, Tom began his long career as a heavy equipment mechanic at Jacobs Ranch, near Gillet, WI. While at the mine, Tom was registered as a member of the mining team, which aroused interest in the medical field. He went on to become a part-time EMT at Campbell County Memorial Hospital. He was active in sports, and his favorite bowling alley also won the championship with his son Michelle.
He longed for a ten-day hunting trip every year. He eventually bought land for horse riding and riding in the Teton National Forest.
He loved to be outdoors, camping, cycling, entertaining guests, watching the big sports teams, cubs, bears and bulls. It had a soft spot for the old Scottish family heritage and bag making.
Tom He fought cancer in 2015 and In 2018, he retired from Cordero Coal as a maintenance planner and continued to enjoy his hobbies until the end.
Tom was a very special person, always important in any room and loved to have a good conversation. He was a man who never gave up on temptation. He was a very intelligent man, surrounded by people who were like him. He was successful in his career and personal accomplishments.
He was preceded in death by his parents, Michael and Rose Ella, and his sister, Kathleen. He is survived by his sisters Patricia Hengan and Chicago Ellen Henagen, 3 children – Scott (Miss) Hengan of Gillet, Stacey Howard of Casper, and Michelle Hengan of Gillet, 2 stepchildren, 7 grandchildren and his wife Audra Hengan.
---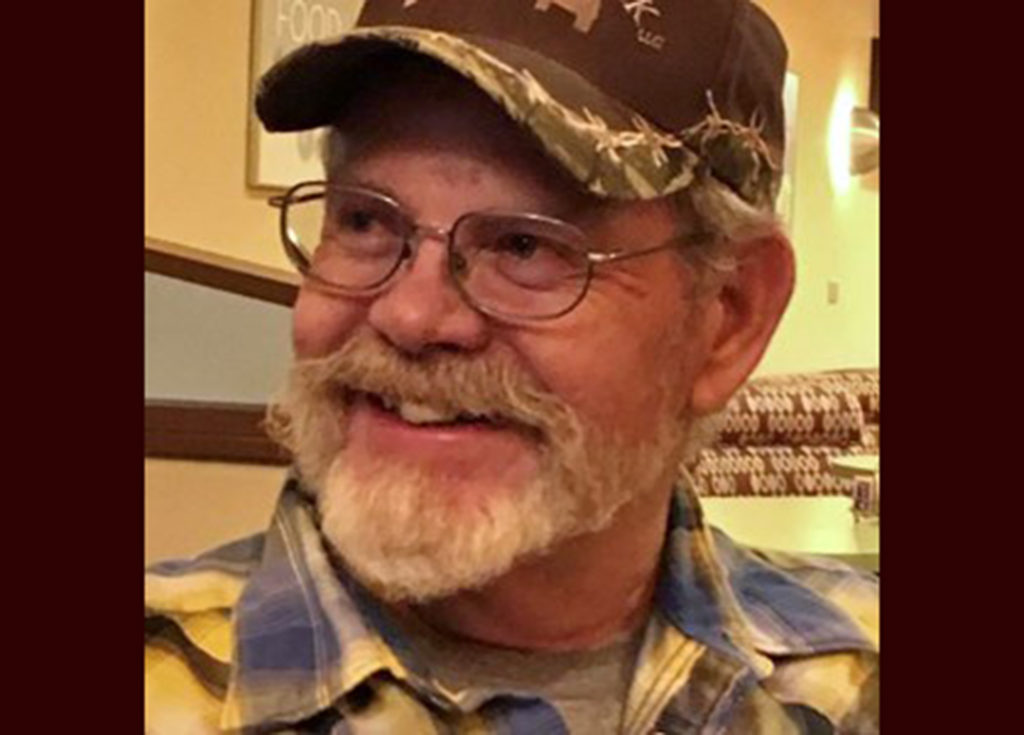 Tad E. Night1957 – 2021
Tad E. Knight, 64, died unexpectedly on November 16, 2021. He was born on September 25, 1957, in Thorrington, Wyoming.
Tad attended elementary school in Tringington, and in 1968 he moved with his family to Casper. He then continued his education at East Junior High School and graduated from Kelly Walsh High School in 1977. .
While in high school, he met his soul mate, Julie Knight. They were married in 1981 and had three daughters, Jodi, Kelsey and Holly. He was very proud of them and did everything he could to help them, even though he did not want to.
Busy was his way of life. He worked as a truck driver for McKindre and Richardson as a truck driver, as well as rebuilding skating rinks for Bob's equipment. For many years he worked with his father to rebuild and transport Knight Trailer trailers for his company. He was well known for his T&G Handman service, working for himself and for everything and everything to repair, build and reuse. You can always see the crowd wearing the red hat.
When it came to woodworking, Tad was very loving and talented. He enjoyed building furniture and anything common.
Tad loved to give the opportunity to anyone and everyone.
Tad is survived by his wife, Julie, mother June, grandparents George and Elma Knight, Floyd and Lily Bryson, and younger brother Gardner Jr..
Tad is survived by his daughters, Jodie Knight (Travis Peter), Kelsey (Blaine) Kauak and Holly Night. Grandson Kayson Kawcak. Father Gardner Knight. Sister Patricia Hague, her sister Dawn (Jeremy) Shopik, the eldest son and nephew of Sydney and Levi Shopik, longtime friend Sandy Carubi and many cousins.
Memorial Service Friday, Dec. 3 at 4 p.m. 00 PM at United Methodist Church 332 E 2nd St Casper, Wyoming. A reception will be held at the Yellowstone garage starting at 5 p.m.
---
Jerry Robert Diamond: July 15, 1947 ዳር November 24, 2021 (age 74)
Jerry Diamond died Wednesday, November 24, 2021 at Casper, WI. He was 74 years old. Jerry was born in 1947 in Casper with Shirley and Robert Diamond.
Jerry attended St. Anthony's School, graduated from Natrona County High School in 1965, and entered Casper College. Jerry loved all kinds of sports. As a kid, he played baseball and showed interest in it all his life.
As a lifelong musician, this passion began to evolve in connection with the spirit and music of the 1960s. He was the 'trainer' of '60' rock band based on Casper. Jerry developed a deep love for the Beatles Paul was his favorite The Fab Four. In the late 60's, Jerry served in the US Army. He met in Denver, married Liz Apocodica, and had a son, Paul.
Jerry was a true spiritual man. Many were touched by his tenderness and expressed their love for Jerry. It was often the simple pleasures that inspired him.
Jerry is tragically bereaved of his son Paul and parents Charlie and Bob Diamond. He is survived by his sister Marilyn Diamond Wagner Casper, 100-year-old brother Michael Dymond, CO; Nieces, daughter-in-law, Anelise Preite and Tara Diamond Wager, both of Casper, and Nice and older brother, Will Willow Diamond Wagner and Bryce Wortz.
It will be held on Thursday, December 9 at 10:00 AM at Caspar 600 CY Avenue at Bustard & Jacobbi Funeral Home. Guest Service at Fire Rock 6100 E 2nd St.
Jerry misses everyone!
---
Joyce Ilane (Macalom) Hall1956 – 2021
Joyce Ilane (Maccolom) Hall passed away at her home in Cheyenne, WI on November 26, 2021. She was born on October 22, 1956, to Ken McColl and Patricia (Braley) Rich.
She married Alan Williams on December 19, 1975. She became Melissa's mother in June 1976 and Kelly in December 1978. Joyce was a mother who stayed home for ten years before going on other adventures.
It was never easy for Joyce but she took the punch and continued on her way. She loved her pets and friends.
Joyce was preceded in death by her father, Ken Makolom, her mother, Patricia Rich, and brother Kenny Makolom.
Joyce is survived by her grandmother, Ruby Braley of Casper, WY, stepmother, Newcastle Arlene Maccolm, and her daughters, Mellie, Mellie (Dallas), Mellie (Dallas), Mellie, Dallas, Mellie, Dallas, Mall, Dallas, Mall, (Dalla) , Rod Maccolm and Todd McLean both of Newcastle, WY, and her grandchildren, Addison Sea and Dylan Millar.
Related